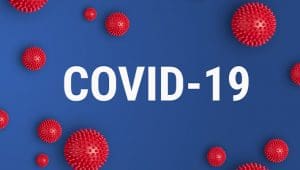 April 3, 2020
April is Sexual Assault Awareness Month. During Pre COVID-19 years, the Refuge House and the Taylor County S.T.A.R.T. (Sexual Trauma and Assault Response Team) would host a community event to bring awareness to sexual assault and a survivor speak-out. This year is going to be a little different. During the month of April, please watch for information each week in the Taco Times/Perry News Herald as well as daily information on the S.T.A.R.T. Facebook page. We will be discussing topics such as human trafficking, safety plans, consequences of sexual assault, Consent, vulnerabilities, isolation and much more.
With the recommendation of social distancing, school and work closures, limitations of outside contact, and loss of income, anxieties will be heightened, anger will rise, and this will leave many vulnerable to abusers. If you or someone you know is experiencing sexual abuse during this time or anytime, we encourage you to call the Refuge House, 24 hours a day, 7 days a week at 850-584-8808. While services may look a little different than before, advocacy services are still provided with compassion, understanding, confidentiality.
The mission of the Refuge House is to provide direct services to battered women, their children, and sexual assault survivors as well as to work to eliminate the conditions in society that allow such violence to continue.
Refuge House Services provided in Taylor County include: All services are free and confidential
Emergency Shelter Program provides a safe place for victims of domestic violence, sexual violence, commercial sexual exploitation, and human trafficking. Dependent children are sheltered with their parent. Clients are provided with food, clothing, and other personal items. Our counselors and case managers offer each resident the resources and emotional support needed to meet their "next step" goals.
Hotline program provides 24/7 crisis intervention, supportive counseling, safety planning, referrals, and screening for shelter. Advocates assist victims of domestic violence, sexual violence, commercial sexual exploitation, and human trafficking. Friends, family, and employers of victims are also invited to call our hotline for assistance to know how best to help. The Hotline program is staffed by trained advocates and volunteers. All Refuge House programs are accessed through calling the hotline.
Outreach Program offers services designed to meet the needs of all people affected by domestic and/or sexual violence. These services include: domestic violence counseling, sexual violence counseling, and prostitution support services. Both individual counseling and groups are offered. Victims and their friends and family are welcome. We provide outreach services to primary and secondary survivors who are currently incarcerated or living in local shelters.
*no groups or services provided to incarcerated survivors until further notice
Courthouse Program provides assistance in completing official documents related to "Injunction for Protection." Advocates also provide information and referral services, courtroom support, safety planning, and crisis intervention. Advocates can accompany petitioners to hearings, providing emotional support as well as information about the process.
*no courthouse accompaniment until further notice