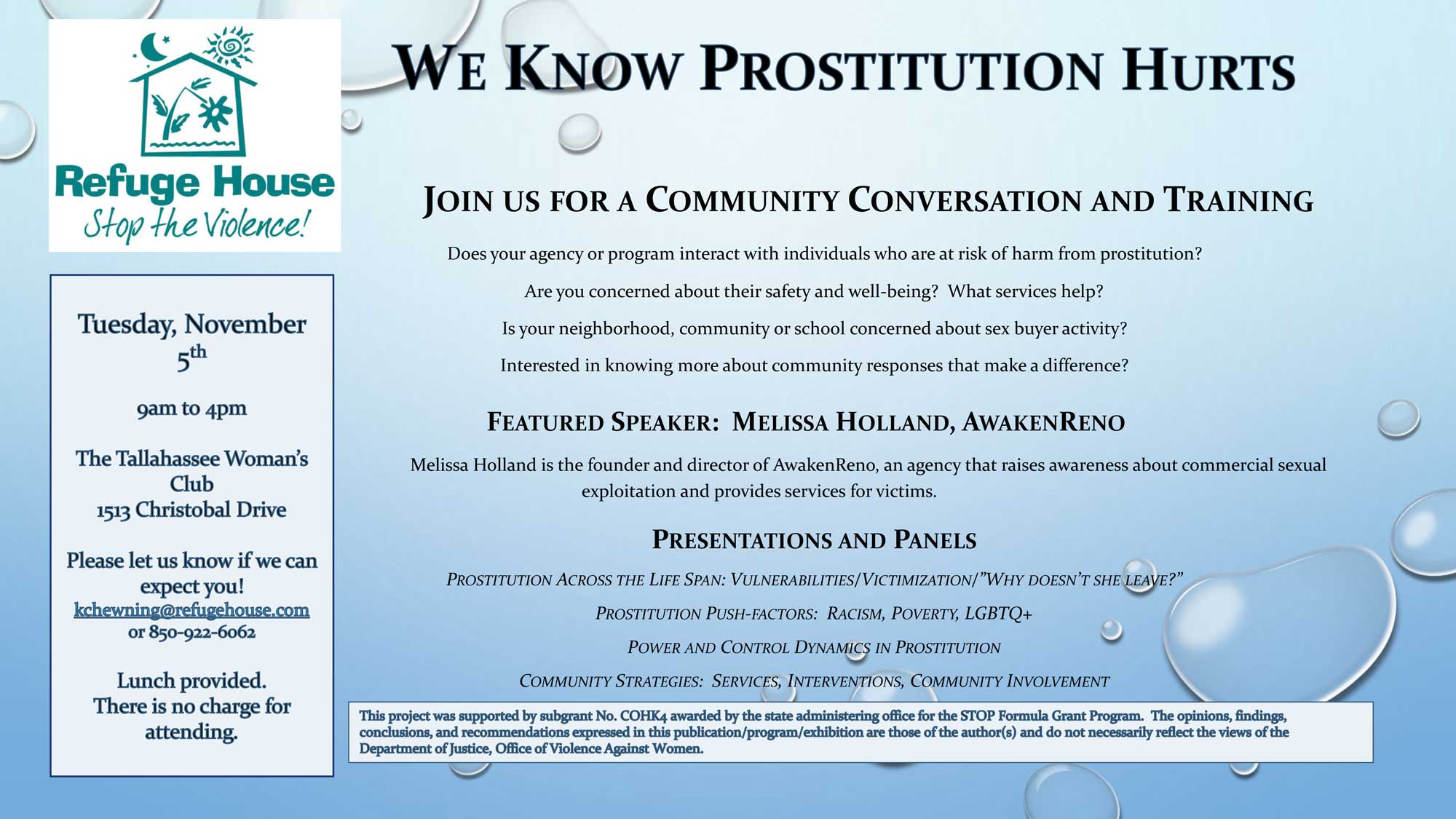 Does your agency or program interact with individuals who are at risk of harm from prostitution?
Are you concerned about their safety and well-being? What services help?
Is your neighborhood, community or school concerned about sex buyer activity?
Interested in knowing more about community responses that make a difference?
FEATURED SPEAKER: MELISSA HOLLAND, AWAKENRENO
Melissa Holland is the founder and director of AwakenReno, an agency that raises awareness about commercial sexual
exploitation and provides services for victims.
PRESENTATIONS AND PANELS
PROSTITUTION ACROSS THE LIFE SPAN: VULNERABILITIES/VICTIMIZATION/"WHY DOESN'T SHE LEAVE?"
PROSTITUTION PUSH-FACTORS: RACISM, POVERTY, LGBTQ+
POWER AND CONTROL DYNAMICS IN PROSTITUTION
COMMUNITY STRATEGIES: SERVICES, INTERVENTIONS, COMMUNITY INVOLVEMENT
FREE REGISTRATION: